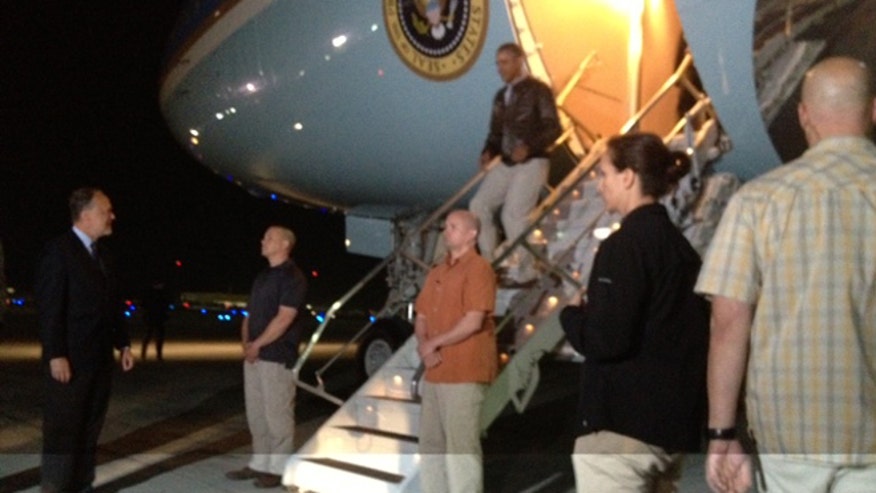 President Obama has made an unannounced visit to Afghanistan this Memorial Day weekend, Fox News has learned.

The president landed at Bagram Air Field, in Afghanistan, at about 8:30 p.m. local time, or 11: 46 a.m. Eastern time.

This is the fourth trip of his presidency and the first since May 2012.

Also making the trip with Obama on Air Force I is National Security Adviser Susan Rice, senior White House adviser John Podesta, whose son is serving in Afghanistan, advisers Dan Pfeiffer and Ben Rhodes, and country music star Brad Paisley, who will perform for troops during the visit.
---
Also
CNN
,
TIME
,
USAToday
,
Reuters
.