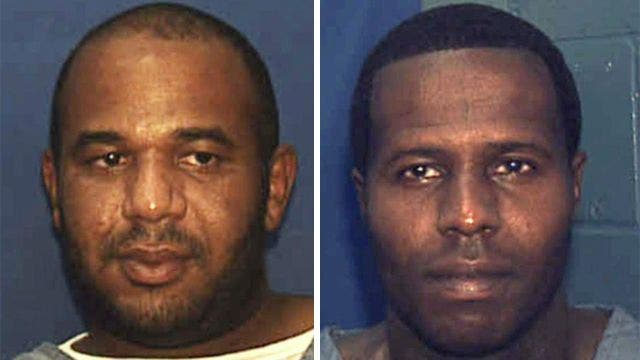 Two convicted murderers who were mistakenly released from prison after they used bogus paperwork have been captured together at a Florida motel Saturday evening, authorities confirmed.

The Florida Department of Law Enforcement, along with the U.S. Marshall's Service arrested escaped inmates Charles Walker and Joseph Jenkins, both 34, according to a press release issued Saturday evening.

Jenkins and Walker were apprehended Saturday evening at a motel in Panama City just a few hours after their family members held a news conference urging the men to turn themselves in.

According to a Bay County Sheriff's office press release, both men, who are serving life sentences, were captured without incident:

"About 20 members of the task force surrounded the room and a message was sent using a PA system instructing Jenkins and Walker to come out. About a minute later, both men exited the room with their hands in the air and were taken into custody without incident," the statement read.
What a strange, strange story this has been. There's a whole lot of 'splaining to do about how these two got released in the first place. Clearly, someone helped these two out, and it's fairly apparent that they didn't have much of a plan beyond that.