I made this for no apparent reason aside from having both grapes and Jello around. The recipe calls for 'Jolly Rancher' flavored Jello but I just used the regular kind.
I may be psychic since one of the neighbors asked us over for distanced cocktails and I brought this. It was a big hit on a hot day. They are pretty attractive.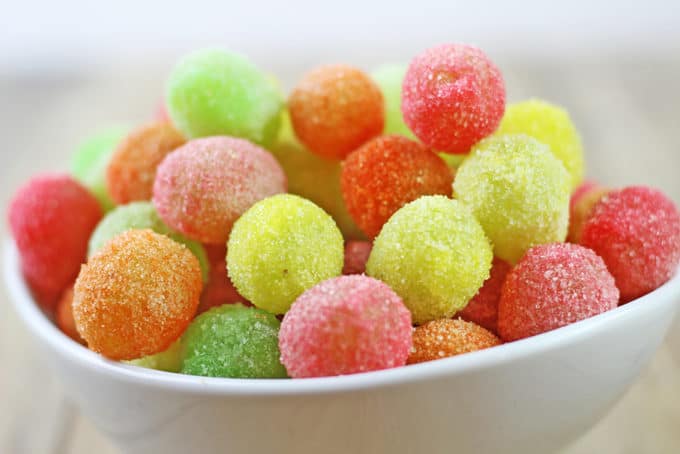 Dinner then Dessert
I added 'sparkle' sugar to the mixes and I assume it added something to the eye appeal. I used Lemon, Lime, Cherry, and Orange because I had those. Now, I will have to make one of those tedious 'stained glass' desserts to use up the remnants. It was worth it. I don't see why you couldn't use sugar-free Jello if you omit my sparkle sugar addition.
Very easy although it takes a bit of time. Use toothpicks.