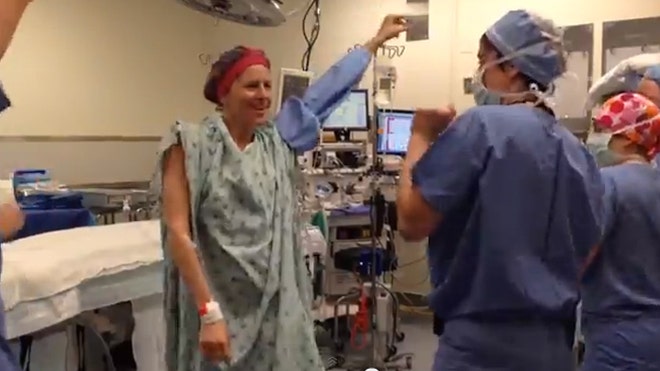 Undergoing a double mastectomy can be a scary experience. Yet for one woman, her surgery became a much more upbeat occasion.

Breast cancer patient Deborah Cohan checked into Mount Zion Hospital in San Francisco on Wednesday to have both of her breasts removed. But before she went under the knife, she hosted a dance party with her team of doctors.

In a now viral video, Cohan and her doctors can be seen smiling as they dance to Beyonce's "Get Me Bodied" in the operating room.


On her CaringBridge site, Cohan also asked family and friends to organize their own dance party flash mobs in the hallway of her hospital room the day after her surgery.
A very cool attitude toward something like a double mastectomy. That can't be something fun to go into.
FWIW, I can assure everyone that this did not happen before I got my hip replaced.