This may fall under the "you had to be there" category but if I explain it well enough you might get it.
Joyce has won the admiration and respect of everyone in our Crossfit Box not only for the physical strides she made in the last year or so doing one of the most physically demanding exercise programs available but most recently for how she has come back from uber major back surgery, a cancer diagnosis, and the effects of Chemotherapy.
One of the ways we have both dealt with this is humor and treating it like an adventure. After all, she has no choice about the diagnosis so why not have some fun.
There's a group of seven women from the Crossfit Box, half of which are trainers and absolute physical beasts, that we nick named the Mag 7 and they have been behind Joyce all the way. One member, Karen Arnold, recent fractured her ankle while teaching gymnastics and demonstrating a vaulting technique. The fracture required surgery with hardware and Karen has been feeling quite down about it knocking her out of training for the foreseeable future.
We have done our best to return the support she has showed Joyce by doing everything possible to cheer her up and give her focus.
There's a Crossfitter, Dan Bailey, who did a parody on the Bowflex while wearing a fake mullet and all the while calling out Rich Froning, the Crossfit Games Champion and titled "fittest man on earth". Here's the "Broflex" parody so you get an idea where we were going with the two videos we made for Karen. Watch it first and then I'll give the background on the other clips to follow.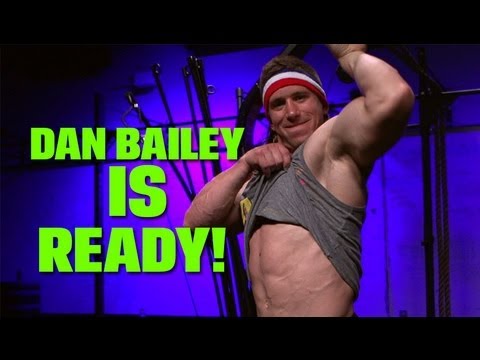 So, Joyce had to go to "Chemo PT" which was ordered by the Oncologist. Basically they wanted to test her baseline physical strength and endurance for some basic tasks. First test was, "Sit on the edge of this chair and when we say go stand up and sit down as many times as possible in 30 seconds". When you tell a Crossfitter to do that they will treat it as an AMRAP (As many reps as possible) and pump them out. They said go and Joyce started doing air squats like a piston engine. The PT freaked…."slow down, slow down". Joyce just looked at her. Next test was "take this 5 pound dumbbell and do as many curls as possible until you get tired". After about two minutes they said, "Obviously you do more at home than we are used to, you can stop".
Karen, and the rest of the Mag-7 knew of this story so we combined the air squat with the curls and tossed a challenge at Karen to cheer her up.
Then yesterday at the head shaving party Joyce came up with this one. Damn I still laugh every time I see it. I love Brett's voice in the background, "Yeah do that Karen"……