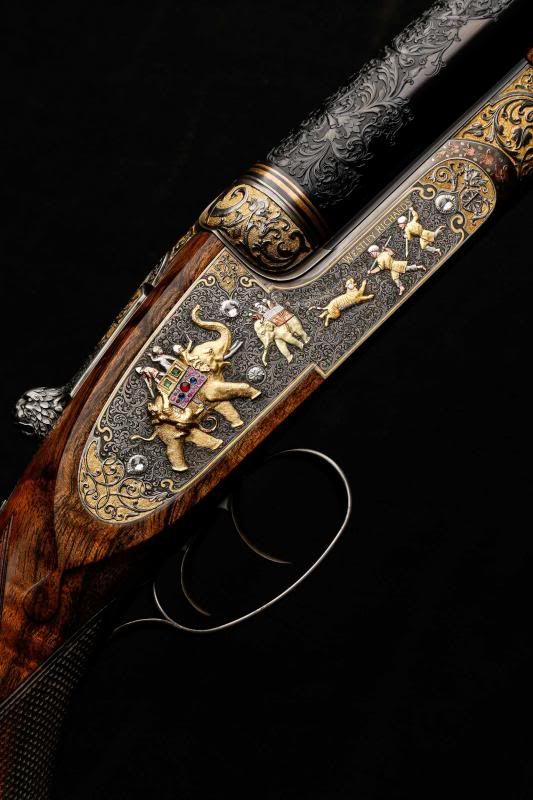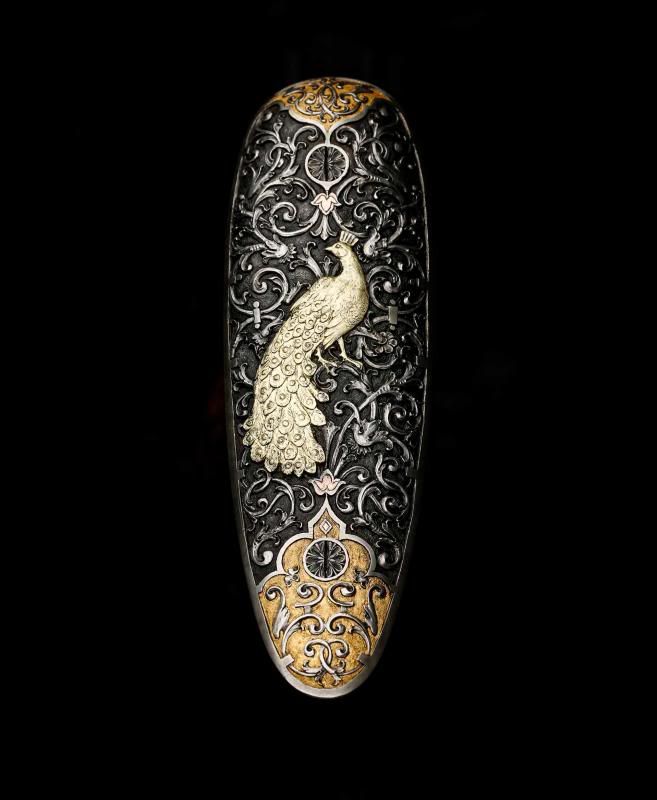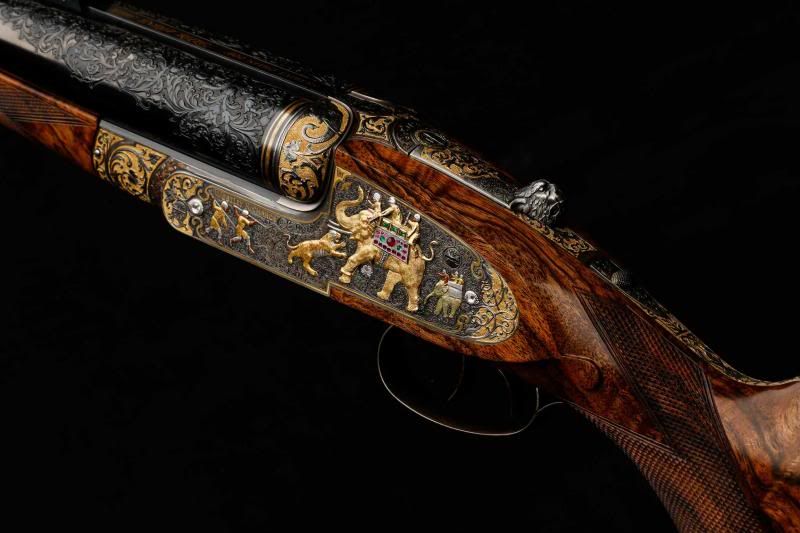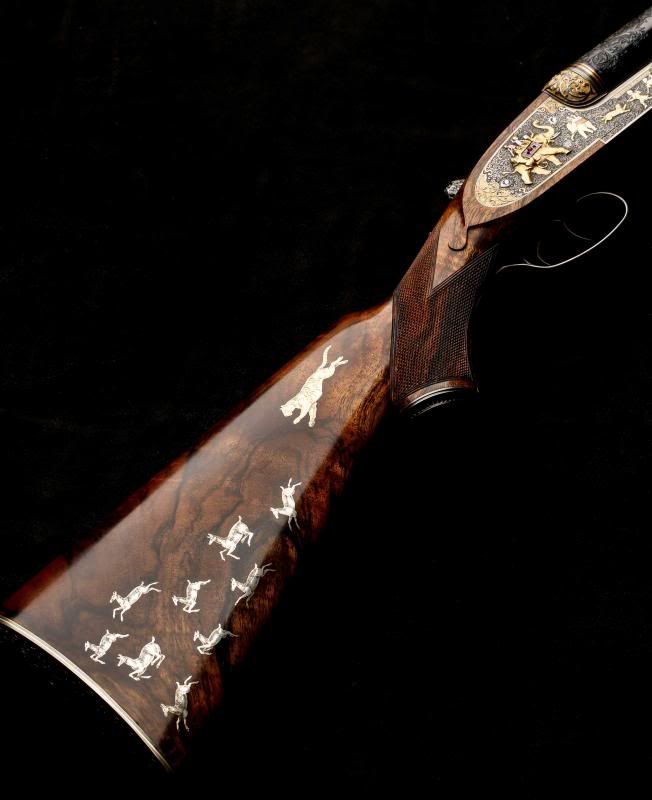 Westley Richards .600 Nitro Express "The India Rifle" Completed 2013.
We have recently completed a project on which we embarked on 7 years ago. This was to design and build a new model sidelock 600 NE and then to embellish it extravagantly in celebration of the Indian Raj. Completed recently, we first showed the rifle at a small exhibition of the English gunmakers held at The Dorchester Hotel in London in May. More recently we showed this rifle at the CLA GameFair last weekend and received much praise, including that from Paul Brown of "The Brown Brothers", which is praise indeed.
As a few photographs are now being circulated of this rifle, (which were taken in bad light and on iPhones at the exhibitions), it is time for us to release a few of our own quick efforts for everyone to see this new and unique rifle, created in our workshops.
The India Rifle will next be exhibited as part of our display at the Safari Club Convention which is to be held at the Mandalay Bay Hotel, Las Vegas from 5th – 8th February 2014.
We are currently engraving "The Africa Rifle" which is the pair to this .600 and which will be completed late 2014.
Two points!!

1) Good luck shooting a 600NE with a metal buttplate. You will have to factor in the cost of the shoulder surgery fillings and caps replacement and the reattachment of both retinas.

2) Since this sounds like it will be a "matched pair" when completed I suspect the price will hit
.
.
.
.
.
.
.
.
.
.
.
.
.
.
.
.
wait for it
.
.
.
.
.
.
.
.
.
.
.
.
.
.
.
.
.
.
.
$1,000,000 or more.
Sadly, Joyce and were to attend the SCI convention in Vegas and would have seen this porn in person but have canceled the trip for obvious reasons.