TRINIDAD - It started out as a beautiful day in Trinidad, but suddenly the sounds of birds chirping were interrupted by the screams of terrified citizens fleeing a bloodthirsty predator.

OK ... that didn't really happen, according to our partners at KOAA.

Actually, all that really happened was a lonely llama wandered leisurely around town while surprised people took photos with their cameraphones. The llama walked around nighborhoods, eventually making its way to the Trinidad State Junior College campus, where it posed for pictures.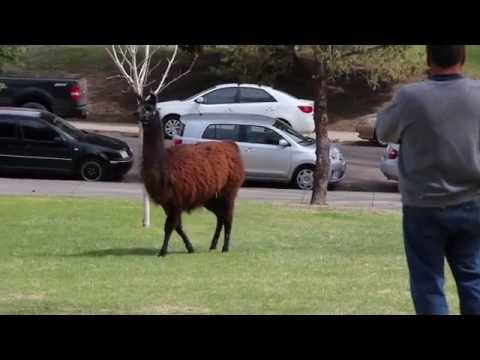 Ralph the Wonder Llama has not had a gig since Monty Python wrapped
The Holy Grail.
Apparently, he has retired to Colorado.