[size=3]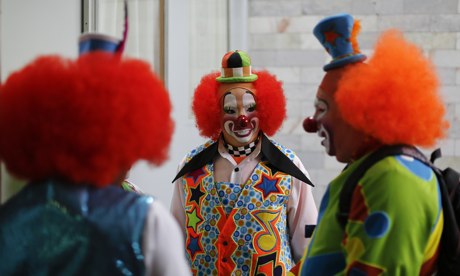 A police force has told members of the public to ignore people dressed as clowns if they meet them in the street.

Norfolk police received a report from a member of the public alarmed by a clown sighting in Gaywood, near King's Lynn, on Tuesday evening.

The suspect was described as wearing a "full clown outfit" with a red suit and red hair.

The following evening the force received a similar report after two clowns were spotted near a skate park in the town. These people wore "Halloween-type" clown masks.

In both cases, the callers reported being alarmed and being chased a short way up the road.

It follows recent reports of the circus characters scaring people in Northampton.
Anyone seen Gern lately?