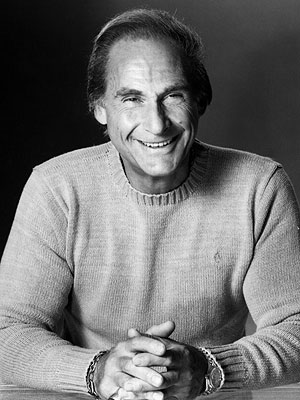 Sid Caesar, the deft side-splitter who helped establish the new medium of television as he also established himself as a comedy legend, has died. He was 91.
"He had not been well for a while. He was getting weak," family spokesman Eddy Friedfeld told the Associated Press.
With a deceptively simple philosophy of humor – "I don't take myself too seriously," he told PEOPLE in 1989. "I just laugh at myself a lot and call myself a dummy" – Isaac Sidney Caesar had been eliciting laughs since the Great Depression, when he mimicked the accents of customers who came into his Russian-Jewish parents' luncheonette in his native Yonkers, N.Y.
Trained as a teenage saxophonist in the Catskill Mountains' "Borscht Belt" (so named because the beet soup was a favorite among immigrant and first-generation American resort patrons), Caesar also honed his comic craft as a Catskills tummler, a sort of on-premises master emcee who kept the hard-to-please guests entertained throughout the day.
It was also in the Catskills that he met Florence Levy, whose uncle owned the hotel where Caesar worked, the Avon Lodge. They both said it was love at sight.
"I was in my last year at Hunter College; we were still dating when Sid went into the service, the Coast Guard," Florence Caesar told the couple's local paper, the Toluca Times, in Toluca Lake, Calif., in 2009.
"Luckily he was stationed in New York so we were able to continue seeing each other, even though my parents weren't too happy about it," she said. "They never thought he would amount to anything, that he'd never have a real career or make any money. But we were married one year after we met, in July of 1943."
They not only stayed married for nearly seven decades, but had three loving children: two daughters and a son, Michele, Karen and Rick. They survive him. Florence Caesar died in 2010.
Funny, funny guy. 91 is a good life.