12 Years a Slave Is Driving People Batty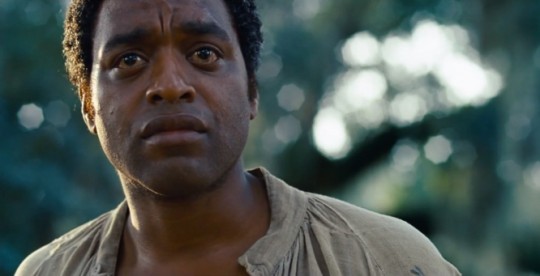 So, look: 12 Years a Slave is a powerful and important movie but not a great one. It is basically the antebellum south version of Forrest Gump, a film that watches passive protagonist Solomon Northup stumble through the lowlights of slavery's horror—Whippings! Rapes! Slave auctions tearing families apart! The "good" owner who still has slaves and therefore isn't "good" at all! The bad owner who is a sadist!—before a beneficent white dude comes along to save him. It is, as Armond White noted, more akin to torture porn than great filmmaking.* Searing imagery alone does not a great film make.
That a film can be both "powerful" and "not great" is causing some distress amongst its fans, a distress that is manifesting itself in odd ways. For instance, you wind up with David Simon stripping 12 Years a Slave of its status as art, reducing it to a political tool, and writing it is "not intelligently assailable by anyone." Over at Pajiba, Dustin Rowles wrote the following about Michael Fassbender's performance as the aforementioned bad owner:
Michael Fassbender is so good in this, and so repulsive, and awful, and terrorizing, that I doubt very much that I will ever like Michael Fassbender in another role again. I will never be able to see him without thinking about what his character did in this film, and the snarl he adored while doing it. I want him dead, and I don't even mean just the character. Right now, I want Fassbender dead.
I can't imagine Rowles literally would have murdered Fassbender for, you know, acting. But the reaction the film prompted in him is extremely unhealthy. And, frankly, it's destructive to art. We, the critics, often tell thespians to stretch themselves. Don't be the vanilla hero! Do something daring! Indeed, many critics suggested Brad Pitt would've been better off taking the Fassbender role instead of the saintly Canadian who saves our enslaved protagonist. But after reading Rowles' reaction—after reading the proprietor of a popular and intelligent pop culture site say that he "doubts very much that [he] will ever like Michael Fassbender in another role again"—I can understand why actors are hesitant to take on challenging, morally complex roles.
Then there was Enuma Okoro, who, in a piece entitled "Why I Wouldn't See 12 Years a Slave With a White Person," found that the movie affirmed a sneaking suspicion that she is little more than a token in the lives of her white "friends." Wrote Okoro:
Seeing the movie was hard. But the truth is I had developed my own race problem before the film was even released. And when I look back I see that it has largely come from the slow and painfully growing suspicion that I'm primarily a check-mark in the lives of so many well-meaning, educated white people. Black educated friend: check. African conversation partner: check. Black woman of safe but uncommitted romantic exploration: check. Black articulate friend I can introduce to my family: check. Black internationally reared cultural elite I can relate to without leaving my comfort zone: check. Black emotionally safe friend with whom I can make "black jokes" in the name of familiarity: check. The list could go on.
That's the saddest thing I've ever read. I honestly can't help but pity Okoro, if that's how she views her relationships. What a horrible way to go through life.