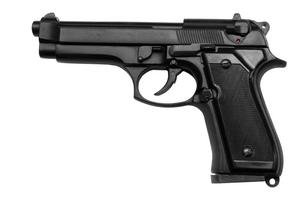 Gunmaker Beretta USA plans to build a $45 million manufacturing and research and development facility in Gallatin, company and state officials announced today.

The new site, expected to begin production in the first quarter of 2015 at the Gallatin Industrial Park, will initially create 300 jobs.

Gov. Bill Haslam said the project will be a "state-of-the-art firearms manufacturing and R&D facility."

Jeff Reh, a member of Beretta USA's board, said the company has an immediate need to start building various types of sporting rifles and shotguns, which it will produce at the Gallatin plant along with tactical product lines.

"It was really more the superlatives we saw in Gallatin and in Tennessee, rather than deficiencies in any of the other [locations]," Reh said. "The site was perfect. It's already ready for development. The level of community support was better."

[....]

Reh said that Tennessee's reputation as a strong supporter of Second Amendment rights played a role in landing the facility, a line that drew applause during today's announcement. Beretta also operates a plant in Maryland, which recently passed stricter gun laws and drew threats from Beretta on relocating.

"It was that combination of factors that really pointed us in this direction," Reh said. Beretta will continue operations at its Maryland plant, he said, adding that "almost all the employees [in the Gallatin plant] will come from Tennessee."
Assuming history continues as it has with other companies, Beretta will eventually wind up moving more of their operations and/or their headquarters here. Suits me just fine!