What happens when Jesus Christ himself shows up at comedian Sarah Silverman's house to cuddle on the couch and watch NCIS? Naturally, they discuss the complex issues of women's reproductive rights.
In a new PSA that is guaranteed to anger some Christian conservatives, Jesus tells Silverman, "Fertilized eggs aren't people, people are people." But, he adds, "people who believe fertilized eggs are people are people too. You have to love them. You're not better than them."
From there, Silverman goes on to say that "using religion to dictate legislation is un-American, but it's happening." The goal of the video is to raise awareness about the "From V to Shining V" national pride day for women, which is being organized by Lady Parts Justice on September 28th, 2014. The group is aiming to set up rallies at all 50 state capitals; Silverman will be leading the one in Concord, New Hampshire.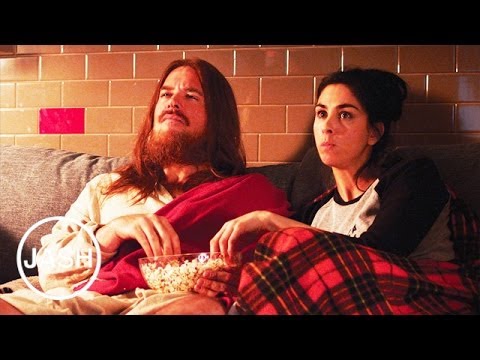 Why is it only Christian conservatives that would be guaranteed to be angry?
I don't find myself getting angry over what this feminist said (whoever she is). But considering she's a comedian, she pretty much bombs, imo.