The New Hot Thing™ around here now is getting the Titans a new stadium. A dome, in fact.
This is to replace the existing Nissan Stadium (naming rights have changed hands multiple times over the years, starting with Adelphia, who later went bankrupt amid a $2.3B accounting scandal ... oops!), which has a stated seating capacity of just over 69K, though that doesn't account for sky boxes that can hold 50-100 people each. Stated attendance for each game also counts heads of vendors, broadcast personnel, service folk to sweep floors and such, and things like cops for crowd control and guests who are on the sidelines. Best ever total head count was 69,419. Generally, though, the place does not completely sell out for games, and only rarely sells out completely for concerts (which are relatively few and far between): Eric church has the most concert seats sold at 56.5K, barely edging out Taylor Swift at 56.1K. However, Swift brought in the most revenue ever in terms of ticket prices at just over $9M, barely edging out the Rolling Stones and miles away from Church's event, which brought in $5.8M. Games come
close
to selling out, in terms of attendance, but almost never actually fill to actual capacity.
The stadium was completed just a hair into the 1999-2000 NFL season, with the first game there played against the Bengals on September 12, 1999. Prior to that, they had been playing at Vanderbilt's then-named Dudley Field, and the year before that in Memphis at the Liberty Bowl. In 1996, by referendum, the city shelled out $144M for the would-be Adelphia Coliseum. This got some federal matching funds under the current (at that time) push to modernize public housing and the welfare-to-work program. So, basically, we knocked down a bunch of very blighted housing projects, kicked a bunch of people in the butt to get off the stoop and get to work, and re-vitalized a particularly crumby area of the city, both due to the projects and the fact that a whole lot of that surface area was brownfield, everything from the Metro tow-in lot with a bunch of wrecked cars oozing all sorts of nasty out of them to heavy metals from what was then Steiner-Liff, a metals recycling company that had been there for fifty years and there were any manner of heavy metals contaminating the soil, etc.
Shocking exactly no one who bothers paying attention to anything other than their own navel lint, the entire project was fraught with "overruns" and shoddy work. It cost many more millions to actually finish the place, but what are you going to do? You've already mostly built a stadium, so you can't leave it unfinished, right?
One of the best movie lines ever comes to us courtesy of Carl Sagan's
Contact: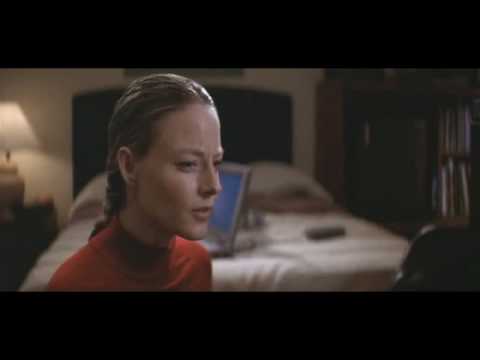 "First rule of government spending: why buy one when you can build two at twice the price?"
So, we wound up issuing more bonds (effectively putting the whole thing on a credit card and then making minimum monthly payments) and just outright wrote checks out of the city's kitty to finalize the thing, to the point that they were paying people golden-time to try to finish the thing up literally hours before that game against the Bengals. Fans were literally taking plastic off their seats ten minutes before kickoff because workers had only bolted the seats in place fifteen minutes earlier.
But it was OK, right? We were going to make a killing in hotel revenue, sales tax revenue, and the naming rights got us a big check for the name recognition by the Goodyear blimp (the check bounced amid the scandal). Hotel revenue projections were orders of magnitude wrong, though sales tax did OK: all of the locals paying $9 for a beer were paying a ton in sales tax for a thing that they were assured out-of-towners would be paying for. That $200+M and growing was still worth it, somehow. According to then-mayor Phil Bredesen, we had "put Nashville on the map."
No one ever had heard of Nashville before that. All those people who had been in Soviet Bloc countries just a year or two earlier when I first visited Europe right after the Wall came down had never known about this town in the middle of the country, other than
literally fucking everyone
saying to me "Ooohh! Nashville! Johnny Cash! Waylon Jennings! I want to go there! I want to see Vanderbilt and the Parthenon and Music Row!" So, yeah, other than people who were basically peasants in the Moravian countryside who knew everything about Nashville, and actual, literal royalty in the Czech Republic, and literally everyone in South America, and all of Australia, and western Europeans (particularly Brits), no one even knew that Nashville existed until we got a football team that is literally not watched by nor cared about by the remaining 6.5 billion or so earthlings. Way to go! You put us on the map!
And, of course, just a few years after they opened the place, they wound up needing another $100M because the roof was leaking and the JumboTron scoreboard was inundated with water because of crappy workmanship. Put it on the city credit card! And five or six years after that, another many-million-dollar upgrade was needed because the giant TVs at either end needed to rival that of JerryWorld in Dallas. Put it on the city credit card! Who cares what it costs? We've got an NFL team that puts us on the map, and besides, the draft is coming here!
So, now, ten years after a multi-hundred-million-dollar upgrade, a twenty-year track record of losing seasons, a team that was once very much about the local community but now is just routinely in trouble with the law, the murder-suicide of the star quarterback and his lover, and repeated violent incidents in and around the glorious stadium that was just twenty years ago, they want a new one. A dome, in the Quixotic hope of bringing a Super Bowl here (it will never, EVER happen), at the mere pittance of a cost of
two billion dollars.
Why in the Blazes it somehow costs two billion dollars to build a domed stadium is absolutely beyond me, unless they're gold-plating it or something. They're justifying this by saying that it would cost $1.2B to renovate the existing stadium, which I don't buy for one second: you're telling me that it will cost approximately ten times the original construction cost to renovate the place with ... what? New seats? Prettier sky-boxes? Nicer locker rooms?
No way. No way in hell. This is beyond lunacy. I finally got pissed off enough about it to
pop off on one of local TV stations' post about this nonsense
:
One of the best movie lines of all time comes courtesy of "Contact:"
"First rule of government spending: why buy one when you can have two at twice the price?"

First: two billion dollars for a stadium is utterly insane. And you can be absolutely, positively certain that whatever the amount is that the city and the state say that they're going to spend on it, it will be *at least* twice that amount when all is said and done.

Second: In order for this thing to pay for itself (and don't give me this crap about additional hotel taxes or sales taxes or whatever; that's accounting shenanigans), let's say that you have 75,000 seats (we already don't fill that much up as it stands), and each seat has an average cost of $100. We'll count that for games, concerts, etc. That's going to require 267 completely and totally sold-out events to pay for itself. Typically, we have about ten home games per season. So that's *twenty-seven years* for the football aspect of this to pay off. Toss in *MAYBE* a dozen concerts per year, and you basically halve that, so still thirteen years' worth of bond interest. And that's not even taking into account the costs of general upkeep, utilities, police overtime for crowd control, etc. etc., etc.

Third: there will be no other "additional use" of the place because anything else (trade show, convention, whatever) is going to use that hideous eyesore and money-suck that they built along Demonbreun as one of Karl Dean's monuments to himself. Football stadia, no matter what anyone tries to tell you, are simply not well-equipped to handle stuff like conventions. No one is going to do that: they'll much sooner use War Memorial if they can't get into/can't afford to use the wavy-roofed, vomit-inducing edifice that they call a convention center.

Fourth: the city gets nothing else out of the deal by building a new stadium. At least when the current Nissan Stadium was built, we got to mow down a bunch of troublesome housing projects and get those people off the stoop and out to work. No such luck with this one: we're not going to convert some blighted neighborhood into something useful, just suck up more riverfront land that could be put to a million better uses than some domed stadium that will sit vacant 98% of the time.

Fifth: this pipe dream of somehow if we build a dome, suddenly the Super Bowl is coming here? Forget it. There is absolutely no guarantee of that happening, and even if there was, some bullshit wokester who identifies as a queer-curious rhododendron can convince the NFL to move the game to L.A. or something if they don't like the pronoun that someone uses. Don't think that can happen? Ask Atlanta, most especially all of the Black small business owners who were totally and completely screwed by MLB last year at the behest of the woke terrorist mob. Ask North Carolina. Ask damn near anywhere that the antifa/BLM movement has decided to target with false and bad PR. Happens all over. Counting on a Super Bowl is a fool's errand.

This whole thing is a bad idea from start to finish. Not one red cent of taxpayer money should be thrown at this, much less half a billion or more just bulldozed into a black hole. Tell Amy Adams to get out her crowbar and pry open her purse. I'll bet dollars to doughnuts that one of two things will happen very fast:
1.) they will suddenly discover that they can do renovations at Nissan Stadium for a lot less than $1.2B, and/or;
2.) they'll find out really quickly that it doesn't cost anything like two billion dollars to build a new domed stadium.

And if the Titans organization threatens to move, then I'd tell them "bring on the U-Hauls, and don't let the doorknob hit ya' where the Good Lord split ya." With allllll the building going on in Nashville these days, someone will snatch that property up and develop it into office space or housing or mixed-use retail or whatever in short order.
Granted, this is a local issue for Nashville, but the fact is that this sort of crap is going on
everywhere.
I'm sure Gramps has plenty to vent about with regards to the Rams and what they did to take St. Louis for a ride.
It reminds me of the Simpsons "Monorail" episode: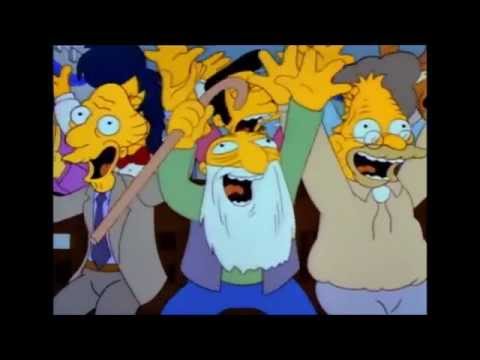 This sort of crap has to stop. Obviously, do what you want in your own town, but this is just getting perpetuated everywhere, and the citizenry needs to start putting their foot down, saying "no," on any of this stuff that has a government (city, county, state, or federal) "investing" in these projects, be that football/basketball/baseball stadia, ludicrous supposed "transit" projects like monorails, or Donald Trump wanting to somehow one-up Dubai by bulldozing an insane amount of money into LaGuardia airport.
No. Not just no, but hell no.